Condo Management Never Felt So Simple
Condo property management starts by listening to condo boards
Raising the Standards of Condo Management in Calgary and Edmonton
Catalyst Condo Management isn't your traditional management company. Jack-of-All-Trades, Master-of-None has zero place in our service model. Why? Because you deserve to work with a group of experts, each with a unique set of skills to properly support you, your condo board, and your entire condominium community the way you need, when you need us.
Experience well-defined and streamlined condo processes, supported by the proper specialist for your specific needs. Catalyst is about supporting you with the right individual based on your specific request to provide timely, action-oriented, and honest service.
Condo property management is about more than keeping your building running. It's about:
Engaged Partnership
Creating an engaged partnership to build greater trust in our advocacy relationship and honest conversations.
TRANSPARENT COMMUNICATION
Transparent communication to enhance the openness in all our conversations so we can work together and find the best solutions for your needs.
Leading-edge Technology
Leading-edge technology to support streamlined processes and enhanced responsiveness so we are there when you need it most.
CUSTOMIZED MANAGEMENT SOLUTIONS
Customized management solutions that meet your building's unique community needs so we deliver exactly what works best for you.
Condo Management Service Solutions

Smooth Operations
Unique condo building maintenance and administrative services ensure smooth sailing with accurately maintained paperwork and key documents, tenant communication, and improved cost controls.

Accounting Made Clear
Rest easier knowing your condo corporation's financials are complete and compliant while managed through our in-house team of accounting and finance professionals.

"Hear" for You, Always
With effective, private, and secure communication technology, you'll enjoy better connection, communication, and trust in a management partner that truly listens to support you.

Meetings that Inspire
Transform your "bored" meetings into board meetings with Catalyst's support. We'll attend at your request, store your minute book, and prepare and distribute AGM notices and engagement documents.

Emergencies R' Us
Breathe – we have you covered 24/7 with our emergency support line. Receive the support, guidance, and calm clarity needed when you need it most. Frozen pipes, fires, and building waterfalls do not scare us.

Maintaining Happy Tenants
When a by-law has been overstepped, when inspection reports need maintaining, and when assistance with tenant matters is required (including mail outs and email blasts), we're here.
Are you ready to discover condo management services and support designed for you?
Proudly Committed to Our Partners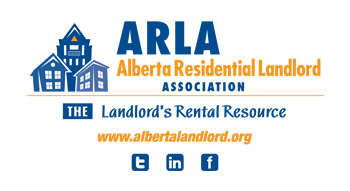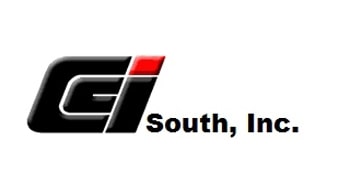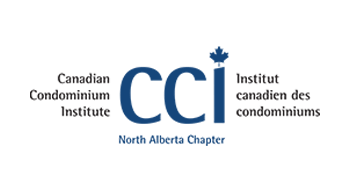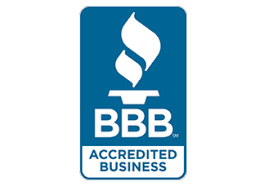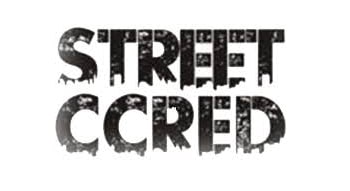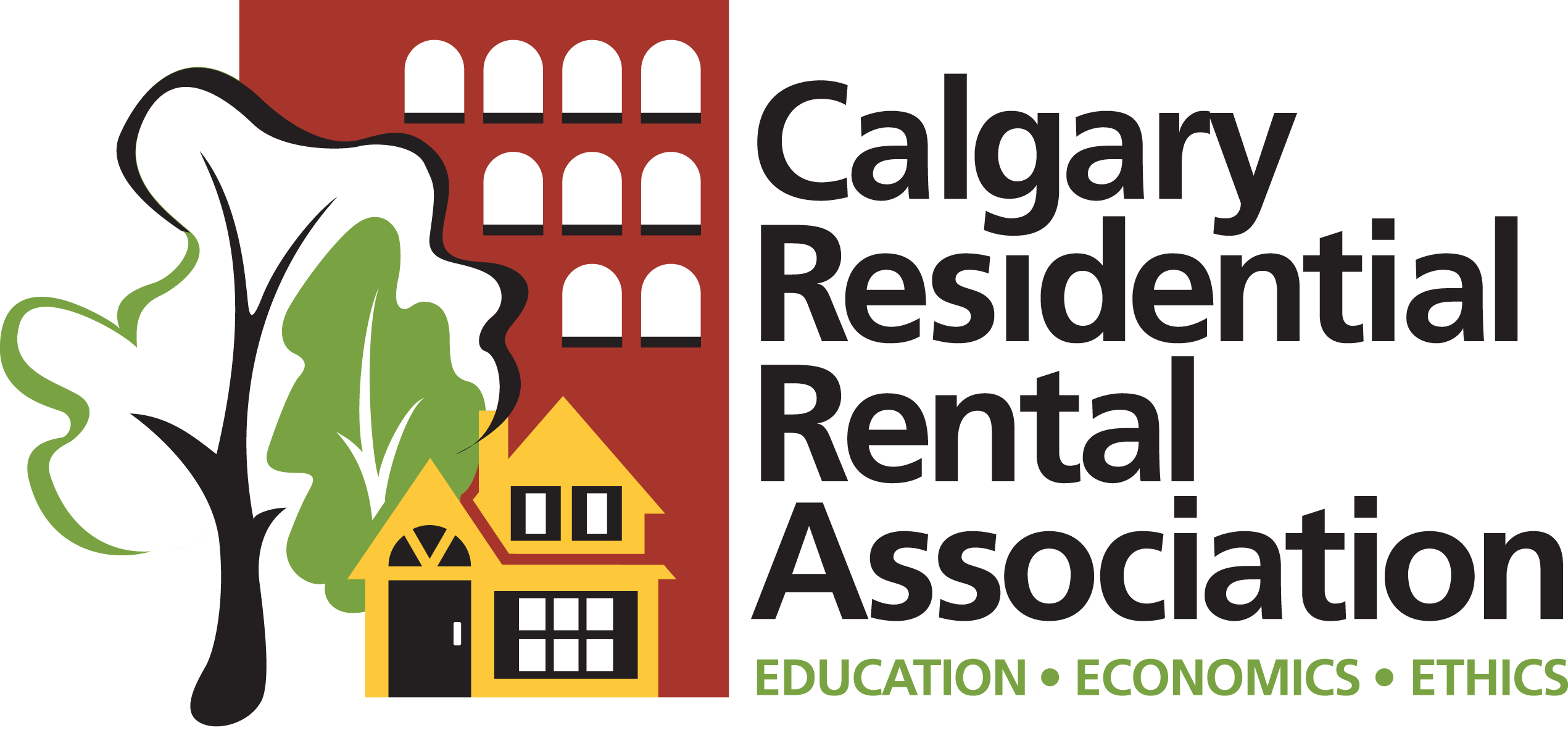 Happy Condo Management Clients
Always a pleasure to work with on projects!

Grass Gators
09:12 10 Mar 20

Kurstyn Huot
15:34 03 Feb 20
Catalyst Condo Management has been great to work with! Katie and Dustin are amazing and very on top of anything that comes up. I would recommend Catalyst to anyone looking for a property management company.

Roxane Georgousis
15:37 29 Jan 20

Kim Hanson
17:59 06 Dec 19
Courteous and efficient customer service. Clear communication and instructions.

Angela Lau
16:17 06 Dec 19
Exceptional condominium management company. I email them a concern I had about a leaky downspout. The company got back to me the same day! The next day, it was examined. Yesterday, it was repaired. Outstanding work, Catalyst! Thank you very much!

Laurie Dolph
19:57 04 Dec 19
Kassidy has gone above and beyond to help us rectify situations that we had problems with at our condo building we are greatly appreciative of Kassidy's quick response to help rectify these situations in a timely manner. We would most definitely recommend catalyst as a condo management company.

Lindsay MacPherson
21:56 01 Nov 19

Rick Smith
16:25 26 Aug 19
Fantastic prompt service! I highly recommend Catalyst Condo Management Ltd. for all of your condos needs.

Zeus Moose
17:17 20 Aug 19
Hi, I would like to express my thanks to Dennis Skylar and the team at Catalyst Condos. Their fast, efficient and friendly response to my recent concerns and issues have made me very happy. I feel that I have been listened to and appropriate actions taken with a follow up !. Highly professional team dealing with complex issues that they delve into with details and provide strong feedback .Excellent team and I am very thankful for their helpBest regards. Tina A Chan

Purplebellevue
21:09 19 Aug 19

Mobeen Qureshi
03:05 13 Aug 19


Zohair Ikram
04:33 03 Aug 19
Thank you for your great assistance! This will be my first time to own a condo, moving can be a bit overwhelming and your patience and professionalism with my questions was very much appreciated.

I have worked with Catalyst Condos for years. In my experience with Drew and Angie and their team, I have encountered so many individuals who truly care about their clients and strive to always find the best solution. Condo management is not an easy business but they are setting new standards for the industry. Also, an added bonus that they are a local company. Thank you for all your amazing work!

Amanda Schewaga
19:57 18 Jul 19
This was my first contact with Gaby at Catalyst Condo Management as they have just taken over management of the building my condo is in. Gaby took care of my request for condo documents in record time. Great customer service!

Martin Cramer
16:08 16 Jul 19
Drew and Angie are great. They provide an inexpensive service and are always quick to respond to our condo's issues.

Brandon Felty
15:12 16 Jul 19

Victoria Pruteanu
14:14 13 Jul 19
Fabrice is the most professional, courteous, efficient, and thorough property manager I have ever encountered in my life. It is always a pleasure to speak with Fabrice.


Maree Koehler
14:34 10 Jul 19

Very helpful, timely assistance from Catalyst Condo. Am very pleased with the service and would recommend any condo to make use of Catalyst!

Murray Rodych
20:42 09 Jul 19
Excellent service provided by this company!

Janice Tackaberry
18:59 09 Jul 19

Emily Curnew
16:46 09 Jul 19
Extremely happy and satisfied with Catalyst. They are proactive in their communication, which is always clear and concise. Have come through on everything they promised. The property manager is very active and approachable.

Saurabh Gupta
16:19 06 Jul 19
Spoken with Alandra Richards several times and she is very caring and attentive! I highly recommend.

Mark Arranaga
19:22 05 Jul 19
Several months ago I was looking for information on landscaping contractors for the condo building that I lived in. The company that was managing my complex at the time weren't getting me the information I needed. I contacted Catalyst and was put in touch with Alandra. Considering that I was not even a client at the time, she went above and beyond to get me the information I needed. Fast forward to now, I have moved and am now sitting on the board for my complex. We had interviewed several management companies before deciding to go with Catalyst, they are a young, enthusiastic and energetic team and we have been extremely happy with their performance.

Carrissa Weber
19:04 05 Jul 19

Gabriel Heffes
18:38 05 Jul 19
Catalyst is a fantastic company to work with. As a general contractor for condos and town-homes we deal with numerous property management companies and Catalyst is great at communicating and offer us proper scopes of work. I thoroughly enjoy working with Drew, Alandra, Dustin and Fabrice and look forward to continued work together in the future. Keep up the good work!

Dustin Boone
13:27 05 Jul 19
I have been super pleased since board decided to switch to Catalyst Condo Mgmt - they are extremely helpful and responsive to all questions. With technology and apps keep all unit owners up to date with notices in real time. Super friendly team to request any service.

Lady Perez
23:40 03 Jul 19
Love Catalyst Condo Management they did such a great job managing my condo building! Very transparent and honest about everything to be done in the building and managed everything in an efficient and timely manner. 10/10 would recommend for your building!

Meghan Heinrich
22:07 03 Jul 19
A great company to deal with! I have personally dealt with Alandra and Drew on a number of occasions, having completed drywall repair and painting projects at a number of the properties they manage. Everyone I have been in touch with at Catalyst, from the administrators to the owners, has been organized, polite and communicative.

Matt Whiteley
21:16 03 Jul 19
Real Calgary based professionals managing all services required to run a condominium community! Game changers and a breath of fresh air.

Beenish Azhar
20:44 03 Jul 19
Angie has been very helpful with any accounting questions I have had. I am not numbers inclined and she takes the time to review the documents and explain everything until I understand. The software program they use produces very clear invoices and I can instantly see if I owe anything on my account.

The team from Catalyst Condo Management are just that, a team, and an amazing one at that. You do not simply get one person supporting your condo board and owners, you get an entire team! You, as an owner, may not like the answers you receive but they operate to support the condo board and help everyone remain in compliance with bylaws. The entire team: Drew, Angie, Alandra, Dustin, Fabrice and Betty, all work together to help solve condo issues. One can't help but respect them for all they do.


Sarah Borsato
11:42 14 Jun 19

I am very happy with their customer services and prompt replies. They are also very efficient in explaining things step by step to me per email. I will strongly recommend their services to everyone. Special thanks to Angie Norman!

Very reliable and professional. This is the best management company I have dealt with without a doubt. Angie surrounds herself with a friendly and caring team who know their business. Would highly recomend Catalyst to anyone.

Highly recommended, Excellent accounting package and always available to answer phone calls and give expert advice. The give a Damn meter is high!

Luna Directors
00:21 28 Feb 19
Catalyst Condos are organized, transparent and quick to respond. Dealing with these guys is a treat. All the staff are pleasant and work great together to create a solution driven atmosphere.

Cory Magee
19:26 21 Jan 19
I have been working with Catalyst Condo Management to provide reserve fund study solutions for several of their clients over the past two years. They bring many new and innovative solutions to property management and are always available to go above and beyond what they are requested.If you are looking for a team of experts to help you manage your property this is the company for you.

Taylor Smith
21:30 14 Dec 18
Catalyst Condo Management offers an effective, economic condo management solution to the condo buildings that they manage. They have a dedicated, dynamic team that goes above and beyond to ensure that their clients are taken care of.

Steven Laidlaw
16:46 13 Dec 18
If you want a company that has a dynamic solution to property management this is the team you want. They have the most innovative approaches to data management to ensure tasking is assigned by skill set to specialists rather than a "jack of all trades" property manager. Time and again they have been dependable for finding solutions to challenging situations. Taking over from the previous property manager they have been a breath of fresh air.

Bridlecrest Pointe Condo Board
22:25 20 Nov 18

Art Akulov
15:34 11 Nov 18
I recommend Catalyst Condo Management for their good works in the Condos oversight, they have great tool applications which are friendly users to the owners and help managing the condos in a proficient way.

Samer Dagher
16:18 05 Nov 18
Catalyst did a good job keeping everyone informed with letters or emails of status at our condo building. Angie Norman went above and beyond by taking the time to talk to me personally. All issues were followed up in a timely fashion and both my husband and I greatly appreciated this. It's important to understand the background Catalyst Condo Management as they took over a previous condo management company. They inherited many issues the previous condo management team did not resolve. Inherited issues included everything from the outstanding condo fees being the biggest one, theft and security security, and upgrading technology. Not easy issues to deal with especially with a large group to deal with. We were extremely happy to have someone like Angie and her team to resolve all our issues. Great work Angie. Someone give her a raise. ;)

Jimmy Cheung
22:54 26 Oct 18
Being a new condo with very few units, we have found it difficult to find a management company that will make us a priority, work with us to establish best practices, and give us the tools we need to set up a successful board. Since switching to Catalyst we have not only rectified issues created by previous management companies, but were now in a position to add value to homeowners. Catalyst has helped us create a board that doesn't just identify issues, but sees them through to resolution, they act as a vital buffer between the board and homeowners, and they are not afraid to call contractors non-stop until they show up shovel in hand (Thank you Alandra!). Not to say we haven't gone without misinterpretation, or unexpected incidents, but the key difference is Catalyst is willing to meet us half way in the conversation and work through differing opinions. Their commitment has been vital to building the partnership between the Board and Management. I highly recommend Catalyst as a property management company!

Allegra Ferguson
01:59 26 Sep 18
Very attended, efficient, patient, considerate and caring about the owner's benefits all the time!

This is my second year working with Catalyst as our property manager. Their approach to property management flips the industry model of non-specialized property managers on its head.Their use of online database systems connects multiple staff to condo owners allowing them to specialize in focus areas rather than just managing all aspects of a few properties.The cherry on top is their ability to manage challenging owners concerns while supporting the condo board's vision.I highly recommends them to your interview list when you are looking into a strong property management solution.

Dustin Gutsche
18:29 17 Aug 18
Excellent Condo management Company to work with...!!

Ameet Athani
19:41 05 Jul 18
First time I wanted to write a review for someone because I believe this amazing team deserve it. Kind-professional - hardworking team-valuable team. Thank you so much to Alandra Richards for everything. She is really good at what she does. Alandra is super easy going and awesome person to deal with.My experince with catalyst condos has been fantastic. Everytime when I had an issue they were on top of things and got it solved with an amazing team effort.when I have any All my questions answered. This team is also getting things super fast. Communication is awesome. What I also like the most is that they don't try to come up with temporarily solutions. Rather than quick fixes They get professionals to do things right.

Taha Bulut
12:33 22 Jun 18
I have had nothing but great experiences with this company from the position of a property law conveyancer. They are very prompt and getting required documents is very straightforward.

Elie Newman
22:03 19 Jun 18
After years of poor service at FSR, our 8-unit condo board switched to Catalyst, and we've been so happy we did. We've been with them for over a year, and they have saved us a lot of money already. We reviewed our budget and realized that we were being over-charged for very simple services by FSR, and now have a budget that works with our size. I'd strongly recommend them. Not only is our budget back on track, but we've also had better service now than we have had for years. Thank you, Drew and Angie and the whole team!

Renee Broda
18:31 02 Jun 18

Ty Quaschnick
22:21 27 Apr 18
Angie, Drew & the Catalyst Team have made things effortless as a contractor. Being available to answer queries promptly is a skill which few Property Management Companies deliver. Keep up the great work!

Aaron Cull
22:12 18 Apr 18
Thank you so much Douglas for the fantastic service as a property manager. We had some challenges with an existing tenant that I had placed before working with Douglas. Douglas provided great advice, was available when I needed him and helped resolve some complex issues. If you want piece of mind, and someone who is willing to listen and take the time required for excellence in service, I highly recommend working with Douglas and Catalyst Management.

Terry Peterson
18:32 07 Apr 18

riZin star
23:26 03 Apr 18
I have been super pleased with our switch to Catalyst Condo Mgmt - they are extremely helpful and responsive to all questions!

We recently had a water leak at our rental condo. The repair is not finished as of yet but the response and service from Catalyst has been great. They reacted very quickly as to not have more damages and allowed us to have peace of mind during the ongoing repairs.

Alainah Bendall
00:18 22 Feb 18
As a board member I'm very thankful we made the change to Catalyst. Drew Spencer and his team run a condo Mgmt company unlike any other and provide service that is second to none. I highly recommend them for any condo looking for the best possible experience.

Drew Wiens
23:58 11 Feb 18
Wonderful service with Drew. was very understandable and helped us understand our condo docs

Steven Eastgaard
06:17 04 Feb 18
Catalyst is a pleasure to work with. All the staff I have dealt with are fantastic. They make it easy for us to do a great job and do not make us feel like just another contractor. We love working with Angie and her team at catalyst!

We switched to Catalyst condo management and things have been so much better. Any questions get answered in a reasonable time, all service requests are complete and it seems like this company actually cares about our building instead about how much money we pay them. Good Job so Far

Dan Standeven
15:23 02 Feb 18
Just wanted to say THANK YOU to all on the Catalyst team. As a service company, you really make our job easy. The open communication and the time in which you move and make decisions is outstanding. We appreciate all the work, and truly thank you for trusting us with it!

Amber Bryan
17:57 01 Feb 18
The experience with Catalyst is beyond wonderful. The team is always available - responding to whatever the needs of the condo are, whether big or small. Catalyst provides constant feedback/updates, keeps owners and the Board in the loop on all major activities, uses technology and multiple streams of communications, and ensures our condo is operating without issue. Can't recommend them enough!

Andrew Rodych
14:20 01 Feb 18

Joey Stadelmann
14:15 15 Jan 18

azedine Bouchanafa
03:27 14 Jan 18
Our condo (small, 6 units) moved to Catalyst from a large management firm. All board members have all been impressed with themCost: Great value in comparison to our last company.Service: To say the difference is night and day, between Catalyst and our last company, is an understatement. They are fast on emails, fast on calls, organized, straight forward.Highly recommended.

Graham Thomson
21:28 08 Dec 17
Finally a competent and responsive property manager. Professional and easy to work with.

Almas Kassam
17:39 08 Dec 17
Service was good and accessible. Followed up on issues and provided high quality report with quick turnover.

Our condo board switched to Catalyst Management earlier this year. As the president of the condo board, I must admit that although Catalyst checked off all our boxes of what we wanted with a new company, the thought of ultimately making that switch was a little nerve-wracking. What if we made a mistake? Sometimes, dancing with the devil you know, is better than the devil you don't. Well, I can honestly say I wish we'd made that change years ago. Now that we have, it's made me realize that our previous property manager, truly was the devil and Catalyst . . . well they certainly are not. We had so many problems with our previous management: Not responsive; no organization; accounts were in disarray; no proper online communication between the board, the management and the residents of the property, never knowing the status of tasks without a million emails flooding my inbox. When new boards were voted in, if files hadn't been properly transferred over, there was huge gaps and losses of information. When we were interviewing prospective management companies, we quickly realized that all the ones we interviewed were all cookie-cutter operations. That is why Catalyst stood out. They are different. They are a younger team of owners that realizes there is a better, more current approach to managing properties. They have embraced current technology and because of that, we are now paperless and are running a much more efficient and seamless process. Minutes, public records, letters sent to units, suggestions, service requests, comments, accounting (profit/loss statements; balance sheets), contracts, cheque runs, etc. are all conveniently located online so at any point in time, a board member has any information at their fingertips in real time. What's beautiful about this is that as board members come and go, all pertinent and historical information is not lost.Drew and Angie have been beyond amazing for how significantly they have changed the mood of our residents; how responsive they are to requests; and the drive that they have to help us succeed. They have single-handidly made our board look like rock-stars. We are so incredibly happy we made the switch.Out of curiosity, I looked up their mission and vision statement on their website. They certainly have gotten those statements 200% correct.

Drew did a fantastic job on my condo document review. He was very thorough and was able to answer all my question. I now have the information I need to make a confident decision.

Just want to give a huge shout out to Drew at catalyst you're awesome keep up the great work and keep doing what you do best!

David Hansen
16:23 27 Sep 17
Angie Norman is an amazing person. She is always there when you need help. I highly recommend Catalyst Management Ltd for anyone who wants his property to be well managed and keep tenants happy. Thanks again Angie for all you do for us!!!! Cheers, Ace

Highly recommended, if you're looking for a team that does things differently then choose Catalyst. They are always available and I mean ALWAYS available they are also extremely transparent. Love them and would recommend them to anyone looking to switch condo management companies.

Fabrice Vermeer
18:09 16 Sep 17
This company is the real deal. Finally....a condo management company who is with modern times and is honest, such a relief to see. I am a former condo board member who requested a proposal from Catalyst online and was contacted the same day and a proposal was emailed to me the next day. Very responsive and professional. Highly recommended.

Jonathan T
19:41 19 Aug 17
A team of very energetic, friendly and enthusiastic professionals, always ready to hear out condo residents' enquiries and needs, and recommend the ultimate solutions!!! Very happy working with them.

Ibo Yorumez
04:21 15 Aug 17
Catalyst Condo Management was great to work with for my condo document review. Drew and his team were easy to correspond with and were quick to finish their review; this was critical given my short closing. As a first time home buyer, Drew gave me confidence in the building I was buying into. Not only did he walk me through the document findings, but he shared his knowledge on what I should be aware of with condo boards and property managers.

Kathryn Wizinsky
16:15 09 Aug 17
Our condo has been with Catalyst Management for several months now. After our previous management company, working with Catalyst has been a breath of fresh air. They are friendly, patient and diligent with responding to any concerns our residents and Board members have; all of this at a very competitive rate compared to other management companies.A few months ago the heat went out in our building on a chilly afternoon. Drew, one of Catalysts owners, quickly responded and followed up with a maintenance company to have someone on site to get the heat going in under an hour. I was very impressed with the quick response; It was after this, that I realized our condo had made the right decision in choosing Catalyst to manage our building.One of the best parts of using Catalyst has been the paperless transfer of all of our documentations onto a App called Geniepad. Now at any time we are able to review older documents and financial information at ease with no cost.I would strongly recommend Catalyst to anyone who feels their current management company has too high a cost and too low a service standard.

Tony and Lorry - Evergreen Condos
00:35 25 Jun 17

Spencer Mellace
18:19 21 Jun 17

Alex Gonzalez
18:18 16 Jun 17
As a realtor in the business for a number of years, the process of getting all of the condo documents for a client from a property management company can be time consuming and difficult. Drew made the process a breeze for my client and me. He was friendly, knowledgeable, and efficient. Great customer service!

Angelo Colombo
21:45 03 Mar 17
Drew is wonderful to work with! As a realtor obtaining condo documents it can be a real test with property management companies but with Drew it was a breath of fresh air! Not only does his company not charge the owners for documents he always answers his phone or returns your calls immediately. It truly would make our lives easier if all management companies were as efficient and provided super customer service like Drew and Catalyst!

Cynthia Korpatnisky
18:05 01 Mar 17
Catalyst definitely goes above and beyond! They were there for us before we even signed them on and have been helping get our complex back on track when our previous management company wasn't there for us. Angie and Drew are amazing to deal with. They are attentive and quick to respond. We couldn't be happier with our decision to sign Catalyst. Best choice we have made for our complex. I highly recommend this company and the wonderful people who work there.

Jaime Miles
02:56 11 Feb 17
Drew was wonderful to deal with! For our first time buying a home he definitely made everything much easier to understand and took a lot of the stress away from it! Would 100% recommend!

Christopher Mckelvie
05:21 05 Nov 16
As a first time condo buyer I was a bit nervous about reviewing condo docs and getting into all of that stuff. Drew from Catalyst condo management is the person who we worked with and he made understanding the whole process a beeze. I feel more confident now in this whole process and am so happy that we had the opportunity to work with Catalyst. They have been so helpful, kind and just great at the jobs they do!

Jennifer Labelle
20:27 04 Nov 16
I was referred to them by my realtor Rachel because they have some of the cheapest services with the best service and they tell you things some places don't. She was right...Drew came and met with me close by where I live, at a time that worked best for me, he was very nice and told me everything I could need to know and more. He is very knowledgeable and knows what he's talking about, which is important I think. My seller never had pdf's for files, only paperwork. Angies team spent over 2hours scanning the paperwork and now I get PDF's for files! If I could give this 10 stars I would. 10/10 would and will recommend.

Rebecca Waldner
19:53 28 Oct 16
A uniquely great experience dealing with these guys for sure. What a pleasant surprise to find a company that actually answered the phone and came up with a solution to the problems we were having with our condo corp. Would not hesitate to recommend them for anyone who is frustrated by the current 'norm' of terrible management companies.

Travis Revitt
00:13 25 Oct 16
My experience with Drew at catalyst was very good. He was very forth right about his findings in regards to the condo docs he was reviewing. He was able to answer every question I had. He also took extra time to look farther into a concern I had.....and in the end was able to put my mind at ease.I would for sure reccomend this company and Drew to take care of your condo doc concerns and or questions.

Rosella Poirier
03:00 21 Oct 16
I hired these guys to manage my rental property, I can't stress enough how quick their response time was when the property had flooding. They had arranged for a contractor to come out immediately and even arranged alternative temporary accommodation for my tenant. Customer service at its finest!

ross huartt
22:49 20 Oct 16
very good service, reasonable fee. As a Realtor, my client was very happy about the service he got.I would recommend their service for sure.

Mehrdad Bagheri
17:22 10 Sep 16

Experience a great team. Their engaged, innovative, and local.

Drew Spencer
07:42 29 Aug 16

Glad to get quick feedback from Samantha McAdam on my concern about squirrels climbing from trees to balconies. Look forward to hearing when quotes for trimming trees are received, approved and work project is done. Thanks!

Donna Kemper
20:08 21 Aug 19


Chelsea Bennett
18:58 30 Jul 19

Brent Butler
20:04 03 Jun 19
Intercom has not worked for two weeks. Constant calling got me nowhere. I'm in a wheelchair permanently so when I fell the EMS couldn't get in building. Their emergency key would not work either. This is a dangerous situation. So I had to report them to the City to take care of this problem. When I called the office I was never called back or nothing happened.

John Watson
15:09 05 Sep 18