Catalyst Condo Management
Where Standards are Meant to be ChallengedWhen you want real service, not lip service, Catalyst Condo Management is ready to listen, act, and raise your standards!
Request a Proposal
Peace of Mind Condominium Management in Calgary
Who in the world wants their home to be stressful? No one we know, that's for sure!
That's why we believe that transparency and open communication are crucial for creating proactive properties where people love to live. When this happens, responsive conversations offer greater opportunities for impactful and cost-effective condo property management solutions. Even more important? It offers the opportunity for happier condo communities that are run by impactful condo boards!
For Calgary and Edmonton condo boards and corporations looking to turn their condo building into a community where everyone benefits from greater peace of mind, improved communication, and streamlined processes, Catalyst condo management Edmonton and Calgary is ready to act on your behalf!
Condo Management Services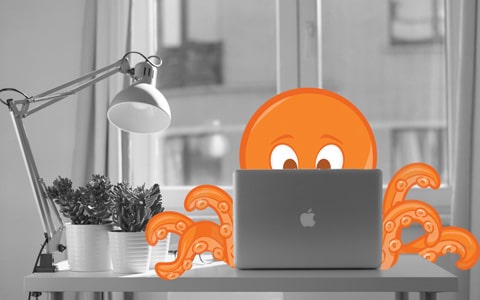 Our goal is to break the mould on condominium management services by designing solutions that exceed your expectations through transparent communication, industry expert access, and improved cost controls.
Discover Our Services
Condo Doc Review Services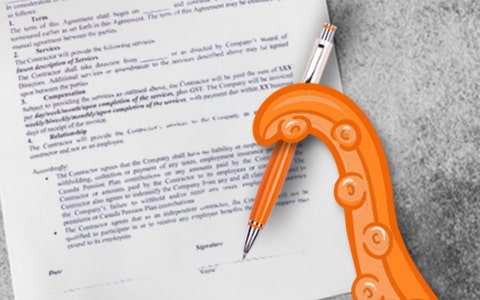 Condo document reviews never seemed so streamlined and easy to access as they do with Catalyst. Experience confidence with accurate documents provided on time and with anywhere access.
Review Our Process
Condo Management Services Across Alberta

Calgary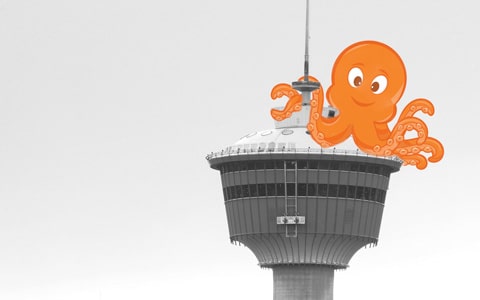 For Calgary condominium boards who are ready to raise the standards of their condo management solution!
Discover More
Edmonton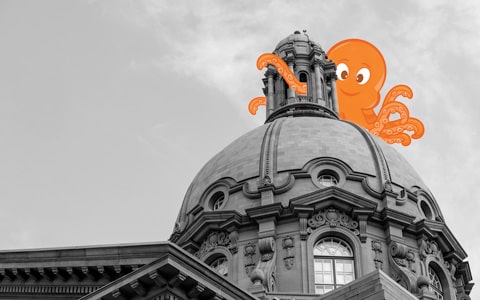 For Edmonton properties that are ready for transparency with their property management for great condo communities!
Discover More
What Makes Catalyst Unique?
Innovation
Experience unique condominium industry innovations through online platforms, building intelligence, and live communication to create one-of-a-kind property management solutions.
Service
Connecting you with the right individual through a non-traditional condo industry business model, providing higher standards in supporting your condo community.
Experience
Bringing together a team of condo experts ensures we provide key provincial and national industry insights focused on developing the most cost-effective solutions for your property.
People
Work with a team of dedicated experts, committed to providing transparent and responsive communication whenever you need us most.
Ready to experience peace of mind, transparency, and enjoyable condo management services, whether in Edmonton or Calgary? Then you're ready for a free proposal from Catalyst.
Don't Take Our Word For It!
We're only as good as our clients say we are. A few think we're pretty awesome!
Catalyst Condo Management's team is the best. Their reliability has been proven over the years they are working with us. Keep up the good work, guys.

Jomer Rolfson
16:43 11 Jan 21
Hiring them is like the best thing that happened to me last year. My worries are minimized because of them. I highly recommend them.

Amanda Hacket
14:05 03 Jan 21
They value time more than any company I know. As their slogan says, "Where Standards are Meant to be Challenged" they really keep up to their name. I love their consistency when it comes to working. They provide understandable reports.

Irish Weems
16:09 30 Dec 20
It's been almost a year since I worked with them, it is still smooth-sailing, they are a team of skilled individuals and professionals.

MICAEL GARCIA
13:40 28 Dec 20
They are very transparent and I love that honesty. I haven't had any problems since they came on board. Thank you so much for giving me your aide. Thanks for everything.

Elise Zickern
18:34 20 Dec 20
One of my friends already hired them and recommended Catalyst Management to me. I am thankful for hiring them. I hope we still do well in the future.

Stephie Blumes
17:54 18 Dec 20
Our business relationship is so great I am still amazed now. Been enjoying having them around to help me manage my condo. I can say that they are the best in what they do.

AYA ALTHANENY
17:10 16 Dec 20
Since Catalyst Condo came on board, everything is being put in the right place which makes work easier. Very impressive.

BHAUTI PATEL
16:41 02 Dec 20
Been working with them for 2 years and everything is going smoothly. I admire how they manage every issue, big or small... they have skillful and professional team members who do their job efficiently which makes me feel at ease.

Stacey Pugh
17:05 27 Nov 20
As a board member, I admit that I opposed hiring Catalyst Condo Management before. But they changed my perception of them and proved me wrong by their hard work and dedication. They have shown their honesty and being trustworthy over the years. So satisfied with their work.

Eva Halvers
15:32 23 Nov 20
They handle things in a very professional way... transparent and systematic. Their communication with clients is also admirable.

Danny Braley
17:39 19 Nov 20
So good to know that the building I live in right now is already being managed by Catalyst Condo Management. I know how they work because the previous place that I rented before was also managed by them. They are really dependable ad very professional in any way.

LAURA PRECILLAS
10:17 14 Nov 20
had a problem with my unit and contacted catalyst condo about it -- was so amazed by their quick response. awesome!

Paulina Wlazło
16:37 12 Nov 20
Catalyst Condo Management's professionalism and dedication to providing quality service are outstanding and exemplary. Hats off to all members of the team.

Brandon Osbaldo
17:34 09 Nov 20
The previous property management we had left us with so much mess and headaches. But with Catalyst Condo's team effort, everything started to be in order. So thankful to these awesome people.

Jaime Linconada
17:52 04 Nov 20
handles every issue promptly and effectively...

Shayne Pollich
15:35 02 Nov 20
It's only 6 months since catalyst condo came on board but there seem to be a lot of positive changes and development with our building already. Complaints from tenants lessened, maintenance and repair are being managed thoroughly, reports are always on time, and there's transparency in everything. amazing team.

Johnpaul Maggio
15:59 28 Oct 20
I called them for a problem with my unit and their response was so quick, unlike the management company before them. So happy with their service.

Stella Wilderman
15:48 26 Oct 20
Catalyst Condo's transparency and good communication help a lot in our business partnership with them. We've been working with them for 4 years and still looking forward to more years of strong business relationships.

Vanessa Slagle
16:33 21 Oct 20
In 2 years of working with Catalyst Condo Management, I've seen their dedication and professionalism... I appreciate their presence in the company.

Issac Zuniega
15:23 19 Oct 20
They have outstanding customer service... polite staff and fast response to issues.

Maris Beaulah
14:12 17 Oct 20
Their management is laudable. Everything is being done on time and schedule. Reports are clear. They are good at their job. Kudos.

Kassandra Fahey
15:11 14 Oct 20
So glad to have them on board... very efficient and trustworthy.

Sarah Schimmel
15:04 12 Oct 20
Catalyst condo's transparency is the thing that I appreciate the most. Keep up the good work.

Garrick Lynch
15:23 08 Oct 20
3 years ago, a friend recommended Catalyst Condo and that was the best thing that happened. they have proven their integrity over the years. so now, I am highly recommending them to anyone looking for a credible property management company.

Ernestine Jackson
16:12 05 Oct 20
praiseworthy customer service! I called for a problem in my unit and they made an immediate response. They even called a day after to follow up with me about it. Awesome.

Edgar Bessy
15:10 30 Sep 20
Obvious changes since catalyst condo management came in. We tenants are all happy with these good adjustments. We are now being heard and our issues with the building are being solved promptly. Thank you very much.

Fritz Nikolaus
15:27 28 Sep 20
Our company has been working with Catalyst Condo since 2015. They have proven their professionalism in terms of due dates and timelines. They are very honest and transparent in everything.

Carrie Amac
16:40 26 Sep 20
very responsive and quick in dealing with issues -- thank you.

Deborah Quitzon
17:07 22 Sep 20
They are a team of professional, dedicated, and hardworking people who always go beyond expectations. We are glad to have you on board.

So gratified with catalyst condo's performance, and most of the time exceeded our expectations. Looking forward to having a long lasting business relationship with them.

PAOLA SERRA
14:39 16 Sep 20
Thank you Catalyst Condo Management, for your exemplary customer service. Quick and efficient.

Jessie Herschel
16:37 11 Sep 20
They give responses quickly; they show high respect and are very professional in their line of work, quick and reliable, I couldn't ask for more from them but just to be consistent with their work.

Nathaniel Binder
16:57 23 Dec 20
emailed catalyst condo with regards to an issue and I got an immediate reply. And in no time they sent people to my unit to fix it. They even called after a day to follow-up. So nice of them..

Tavondra Tyson
17:33 07 Dec 20
They are very transparent in everything... reports are clear and communication is consistent.

Ariana Armadillo
16:07 30 Nov 20
They always provide great customer service... fast and reliable.

Apolonio Domingo
17:05 25 Nov 20
It's my pleasure to recommend Catalyst condo management... Im one of those people who believe in their capability because i experienced it myself. Theyre focused and really good at what they do.

ALLAN CHATTIN
17:54 16 Nov 20
Very reliable people, trustworthy and honest.

Edarline Landers
16:34 09 Nov 20
Catalyst Condo's Industry Blog
Proudly Committed to Our Partners