Catalyst Condo Management
Peace of Mind Condominium Management in Calgary
Who in the world wants their home to be stressful? No one we know, that's for sure!
That's why we believe that transparency and open communication are crucial for creating proactive properties where people love to live. When this happens, responsive conversations offer greater opportunities for impactful and cost-effective condo property management solutions. Even more important? It offers the opportunity for happier condo communities that are run by impactful condo boards!
For Calgary and Edmonton condo boards and corporations looking to turn their condo building into a community where everyone benefits from greater peace of mind, improved communication, and streamlined processes, Catalyst condo management Edmonton and Calgary is ready to act on your behalf!
Condo Management Services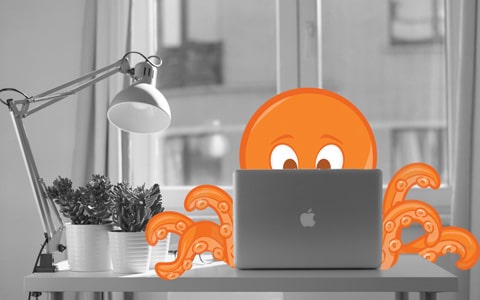 Our goal is to break the mould on condominium management services by designing solutions that exceed your expectations through transparent communication, industry expert access, and improved cost controls.
Discover Our Services
Condo Doc Review Services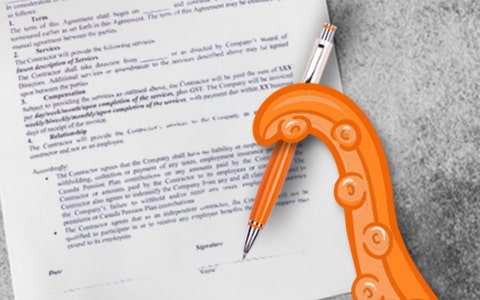 Condo document reviews never seemed so streamlined and easy to access as they do with Catalyst. Experience confidence with accurate documents provided on time and with anywhere access.
Review Our Process
Condo Management Services Across Alberta

Calgary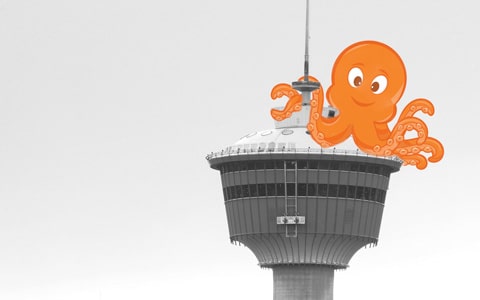 For Calgary condominium boards who are ready to raise the standards of their condo management solution! Discover More
Edmonton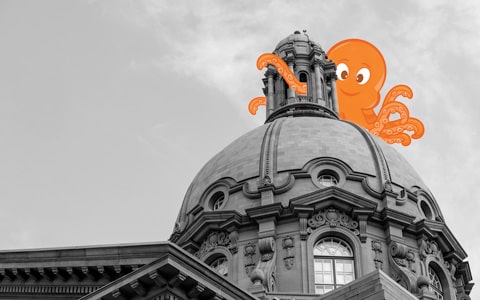 For Edmonton properties that are ready for transparency with their property management for great condo communities! Discover More
What Makes Catalyst Unique?
Innovation
Experience unique condominium industry innovations through online platforms, building intelligence, and live communication to create one-of-a-kind property management solutions.
Service
Connecting you with the right individual through a non-traditional condo industry business model, providing higher standards in supporting your condo community.
Experience
Bringing together a team of condo experts ensures we provide key provincial and national industry insights focused on developing the most cost-effective solutions for your property.
People
Work with a team of dedicated experts, committed to providing transparent and responsive communication whenever you need us most.
Ready to experience peace of mind, transparency, and enjoyable condo management services, whether in Edmonton or Calgary? Then you're ready for a free proposal from Catalyst.
Don't Take Our Word For It!
We're only as good as our clients say we are. A few think we're pretty awesome!
I have been working with Skylar Denis for about a week now and I have had nothing but a great experience. She is very responsive and makes sure that you have all the information you need to bid on a project. For any contractors out there, I highly recommend getting your foot in the door with Catalyst.

Jason Camalig
22:23 02 Jul 20
I have been working with Catalyst Condo for years and I'm amazed by their professionalism, efficiency and honesty. Thank you very much.

Dmitriy Vishnevsky
04:52 01 Jul 20
I like Catalyst Condo Management's honesty and transparency. I've been working with them for years, and I appreciate their hard work and dedication.

James Kahn
04:54 30 Jun 20
Catalyst Condo has been managing my properties for 6 years. They are very consistent in doing great work from day 1 until today and I'm grateful for it.

Dan Mathews
04:54 29 Jun 20
Since Catalyst Condo Management came on board, everything seems smooth and in place. Keep up the good work.

Eric Wilson
05:09 27 Jun 20
Before we decided to hire Catalyst Condo Management, we've made a lot of considerations. It's been 2 years now, and we know that we've made the right choice with them. Everything is doing alright. We like their management system.

Bryan Dayton
04:52 26 Jun 20
Excellent Company too work with.

EddyTime Mechanical
02:41 24 Jun 20
My dealings with Gabriela (Gaby) have been excellent. She's a real gem in this organization. She understands expediency and always comes through in a timely fashion. I'm very appreciative of her help.

This review is specifically for my experience with Gabriela Ochoa, account coordinator with Catalyst. She went above and beyond to assist myself and my client in a time sensitive manner. I can't say enough how much I appreciated her help. Excellent customer service Gaby. Thank-you again!

Kelsey Jones
00:17 17 Jun 20
Gaby Ochoa is outstanding. I had several requests into her with a short time frame for response. She had all responses to me sooner than expected and was absolutely fantastic to deal with!

Rod Pertson
19:51 03 Jun 20
I thank Catalyst Condo Management for being so dedicated in their job. I never have any regrets in hiring them. They have a great team who always come up with great solutions to problems. Kudos to all of you.

Jaden Guillermo
15:30 19 May 20
Whenever we have concern, Catalyst Condo always makes sure that they are being dealt as quickly as possible. And they also do the extra mile of following up if everything is okay and perfectly done.

Mathew John
10:08 19 May 20
Catalyst condo manages the building where I live and I'm thankful for that. They are very prompt in dealing with the tenants' issues. Their customer service is excellent as well.

Easton Kian
15:11 18 May 20
Before, with my previous property manager, I've been hearing a lot of complaints from my tenants. But now I'm not encountering any serious problems for the last 2 years since Catalyst Condo took over the management. They are amazing. Catalyst Condo's management skills are impeccable.

James Watson
10:32 18 May 20
I trust Catalyst Condo Management as my property manager.They've proven their integrity since day one. They are very transparent, constantly giving me updates and consistently communicating to me. Our partnership is continuously growing through the years.

Maarten Debets
11:43 17 May 20
So glad to have Catalyst Condo in charge of my complex. I have no problems with my tenants at all especially with the rent which was my dilemma with my previous property manager. Catalyst is very transparent and provides a consistent detailed report. Highly recommended.

Veronica Wharram
09:07 17 May 20
I'm a tenant of a condo which is managed by Catalyst. I had few issues when I moved in but they are so responsive and helpful. They didn't leave me until everything was taken care of. Thank you so much.

Ben Cooper
22:51 16 May 20
I had a very bad experience with my past property management company which made me so cautious in choosing another one. I've made my research and asked for some recommendations before finally trusting Catalyst Condo management. And I never had any regrets at all. Been with them for 3 years now and everything is going smoothly.

Nathan Davis
09:39 16 May 20
Catalyst Condo always responds to concerns in a very timely manner. They deal with the issues as fast as they can and I really appreciate it.

Nelly Celima
23:50 15 May 20
I'm one of the satisfied clients of Catalyst Condo Management. They have an excellent team who have been managing my property for years. They work professionally, very efficient and trustworthy. I'm so grateful for having them.

Edward Pollard
22:44 15 May 20
Working with Catalyst Condo is a breeze! Skylar is our contact person and has been great to work with. I would recommend Catalyst for your building management needs.

Stuart Jopp
18:34 01 May 20
Quick easy access and fast response.

Lynda Valliere
17:09 22 Apr 20
Gaby is efficient & knowledgeable about her work. She is friendly, courteous & helpful whenever I called and emailed her about questions on the Maple Condominium in Calgary. She always responds promptly. I'm really glad she is the manager/coordinator.Sue Y. Lau ( Maple Condo )

Victor Lau
19:08 07 Apr 20
Catalyst is an absolute delight to work with. They are courteous, kind, professional and efficient. I have many Management companies to compare them to, and many are angry, hostile and threatening. Catalyst is very relational, personal and professional. They are a pleasure to deal with and a delight to review. I highly recommend them.

Jan Varner
03:32 03 Apr 20
Everyone is so friendly and helpful. So happy we are with them now, they answer replies so fast and efficient. Two people I've personally dealt with and would like to give a thank you and shout out to is Skylar Dennis and Angie Norman.

Megan Wilkie
22:11 23 Mar 20
Always a pleasure to work with on projects!

Grass Gators
09:12 10 Mar 20

Kurstyn Huot
15:34 03 Feb 20
Catalyst Condo Management has been great to work with! Katie and Dustin are amazing and very on top of anything that comes up. I would recommend Catalyst to anyone looking for a property management company.

Roxane Georgousis
15:37 29 Jan 20

Kim Hanson
17:59 06 Dec 19
Courteous and efficient customer service. Clear communication and instructions.

Angela Lau
16:17 06 Dec 19
Exceptional condominium management company. I email them a concern I had about a leaky downspout. The company got back to me the same day! The next day, it was examined. Yesterday, it was repaired. Outstanding work, Catalyst! Thank you very much!

Laurie Dolph
19:57 04 Dec 19
When dealing with emergency requests from Catalyst Condo Management, they have always been quick and responsive. I have appreciated their friendly customer service.

Joya Sauder
17:42 21 Apr 20

Catalyst Condo's Industry Blog
Proudly Committed to Our Partners