Catalyst Condo Management
Where Standards are Meant to be ChallengedWhen you want real service, not lip service, Catalyst Condo Management is ready to listen, act, and raise your standards!
Request a Proposal
Peace of Mind Condominium Management in Calgary
Who in the world wants their home to be stressful? No one we know, that's for sure!
That's why we believe that transparency and open communication are crucial for creating proactive properties where people love to live. When this happens, responsive conversations offer greater opportunities for impactful and cost-effective condo property management solutions. Even more important? It offers the opportunity for happier condo communities that are run by impactful condo boards!
For Calgary and Edmonton condo boards and corporations looking to turn their condo building into a community where everyone benefits from greater peace of mind, improved communication, and streamlined processes, Catalyst condo management Edmonton and Calgary is ready to act on your behalf!
Condo Management Services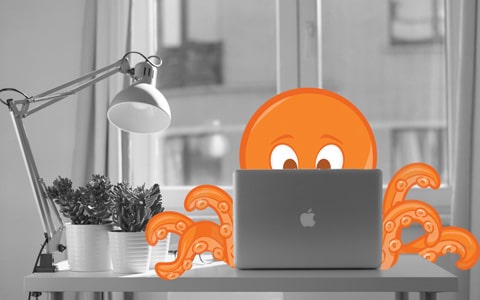 Our goal is to break the mould on condominium management services by designing solutions that exceed your expectations through transparent communication, industry expert access, and improved cost controls.
Discover Our Services
Condo Doc Review Services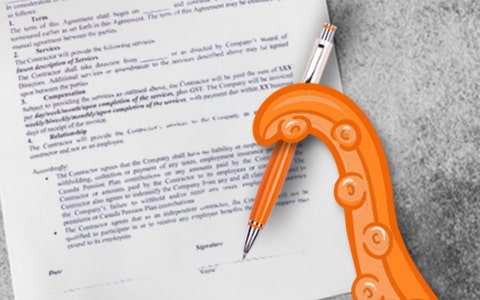 Condo document reviews never seemed so streamlined and easy to access as they do with Catalyst. Experience confidence with accurate documents provided on time and with anywhere access.
Review Our Process
Condo Management Services Across Alberta

Calgary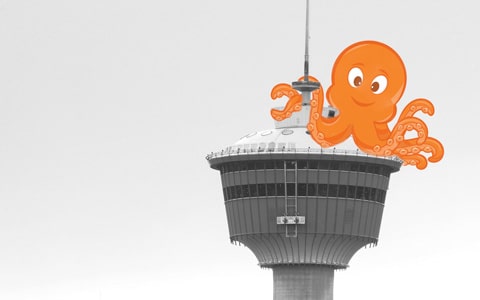 For Calgary condominium boards who are ready to raise the standards of their condo management solution!
Discover More
Edmonton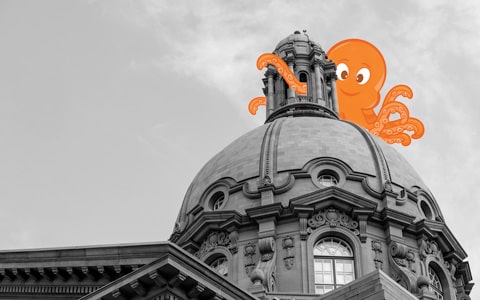 For Edmonton properties that are ready for transparency with their property management for great condo communities!
Discover More
What Makes Catalyst Unique?
Innovation
Experience unique condominium industry innovations through online platforms, building intelligence, and live communication to create one-of-a-kind property management solutions.
Service
Connecting you with the right individual through a non-traditional condo industry business model, providing higher standards in supporting your condo community.
Experience
Bringing together a team of condo experts ensures we provide key provincial and national industry insights focused on developing the most cost-effective solutions for your property.
People
Work with a team of dedicated experts, committed to providing transparent and responsive communication whenever you need us most.
Ready to experience peace of mind, transparency, and enjoyable condo management services, whether in Edmonton or Calgary? Then you're ready for a free proposal from Catalyst.
Don't Take Our Word For It!
We're only as good as our clients say we are. A few think we're pretty awesome!
I was very happy to know that Catalyst Condo doesn't let just one person manage a property. Catalyst condo makes sure that there is a team of great individuals that take care of your property. Thank you!

RUSS SAULSBURY
16:01 27 Jul 21

Gerald lagace
23:20 26 Jul 21
Ali was very helpful, polite and accurate in providing phone service to my request

Alex Smirnov
19:10 26 Jul 21
Had a nice experience with one of their support specialist Fariz Aliwho was responsive to emails in due time and also professional, willing to answer your questions.

Reginaldo Emele
16:24 26 Jul 21
Catalyst condo mgt. offers professionalism, transparency, and excellence. High-end management agency, highly recommended.

Jean RAGIN
15:17 26 Jul 21
Thank you so much!! Without you guys, my condo would've been a wreck. Words can't explain my gratitude to all of you.

cathy spoon
14:36 21 Jul 21
Catalyst Condo successfully activated my account today. Thanks Fariz Ali!

I have had very positive response and feedback since Catalyst have taken over the management of the condo. Both Ali and Graham conducted the AGM in a very professional manner and have been great at following up with any outstanding issues.

Thank you for your assistance and quick response. In real estate time is of the essence and prompt turn around is greatly appreciated.

MFT Professional Corporation
19:24 12 Jul 21
My experiences with Catalyst have been great. Some team members who stand out are, Angie and Fariz. They are helpful and have sent me documents, bylaws, and forms promptly; even following up with past requests. They've always responded to my emails quickly.When I asked someone to come check out a potential water leak, they had someone come there as soon as they could. They've increased security on the premises as well.The only thing I could request is if they went back to putting bulletins up by the parkade doors so people knew when cleaning would be done. They did email a notice, however, some missed that and ended up having some scratches on their car from the garage cleaning. Overall, I've had excellent interactions with members from the Catalyst team.

Very appreciative of Ali helping our building get an urgent problem looked after , personally on a holiday weekend when Catalyst was closed. He went beyond the emergency repair line to help us get our issues resolved.

Kasey Popadynetz
23:00 03 Jul 21
I would like to say thank-you to Fariz Ali for the efficient assistance with my pet application form. Much appreciated!

Ali Shakil helped me out right away when I'm an emergency. Thank you!

Edlira Belishaku
21:18 02 Jul 21
Ali was really helpful and provided fast and efficient Services. Well Done Ali

zafar sharif
14:51 29 Jun 21
Danyal was very response and effective in helping resolving issues. Highly recommend this company.

Farzana Remtulla
15:46 25 Jun 21
Their response are very efficient and professional. I will give the score of 1000% to their GREAT services! Two thumbs up!!!

Suk Fan Tong
22:22 18 Jun 21
I have had the pleasure of dealing with Catalyst Condo over the past number of years and the experience has always been nothing less than positive. The assistance is consistently timely, helpful and friendly. I am extremely pleased with the service and would recommend any condo to make use of Catalyst!

Murray Rodych
16:03 18 Jun 21
Partnering with Catalyst Condo is remarkable. They do not only make my condo well-maintained but they also make sure that our business relationship is getting stronger. They deliver their job so well. So thankful to these guys!

Monah Kermit
14:39 13 Jun 21
Its easy to complain. Our building lacked good care for 20 years - so grateful for the Orange Team! Most difficult, unforgiving job in the world. If you enjoy complaining maybe take care of your own place! :)

I've been dealing with tracking down documentation in a panicked frenzy (my own fault) for this past week as I'm selling my unit and was woefully underprepared with the level of documentation that was needed for the sale (again, my fault).I've called and emailed Catalyst multiple times throughout this effort either because more needs pop up, or to request that something be looked into quicker than their normal turnaround time. There were a few occasions where I've had to follow up once or twice, however the Catalyst team, to me, shines brighter than those couple instances.Every time I've made contact with a team member, they were nothing but awesome to me. So far, I've talked to (for varying needs): Ali, Angie, Shak, and Dustin. Without exception, all of these folks were diligent in their work, responded quickly, and sought to get me what I needed.For context, I'm selling my unit and I've been needing documents that weren't directly available on the portal (because they're being finalized or because they're generally not something the average owner needs), I've needed a consult on a roofing question, and I've needed a repair to the unit's heating.When I call the support line, the person that usually answers the phone has been Ali, and he's an absolute rock star. He's followed up internally on my behalf, directed me to the exact right folks I needed to get in touch with, and has always kept his promises when he said he'd call me back.Angie has been helping me with financial documentation and she absolutely kills it every time. I've been requesting budgets and such as required by the new condo sale regulations and she has, at MOST, taken a day to respond. More often than not, she has given me same-day responses.Dustin took my heating issue seriously right off the bat and dispatched the repair people next-day to my unit, who promptly arrived and did the repair.Shak was the person who handled my roofing question. He was not only knowledgeable and able to answer my questions immediately, but he was a super friendly person to boot.I understand that different people have different circumstances and experiences. The above was mine.I'm personally extremely happy with Catalyst, and while I'm still waiting to hear back on a couple tickets (hopefully soon!), at this point I have complete faith that they've been seen and are being worked on.

Behfar Lotfizadeh
18:52 02 Jun 21
We always receive wonderful and timely reaction services and support from the Catalyst amazing support. Team particularly from a) Dustin Gutsche and, b) Angie Norman thank you so much Catalyst support team.

Our condo building has been in all ups and downs but ever since we worked with Catalyst Condo Management, we got over our problems. We are so glad that this company is backing us up!

Caster Lee
14:06 10 May 21
We are a vendor for Catalyst Condo Management, and I can say that working with Dustin and this team has been nothing but seamless and they hold everything to the highest standard! We are proud to work with them.

Brandon Johnson
17:51 09 May 21
Catalyst Condo Mgmt is where it's at! We had a leak from our main water shutoff since we moved in ~7 years ago and the previous condo mgmt company couldn't even figure out how to shut the water off to our unit, they had me going door to door inquiring if I could look in the owner's units for the shutoff, that's atrocious!Catalyst not only coordinated the shutoff with other units so the work could be done but they also coordinated a plumber to do the work; not only to shut off the water but to repair our valve. They chose a very well known company with reasonable rates and it was professionalism end to end. The bill back process for the work was all electronic and couldn't have been simpler.

Michael Chudy
23:00 02 May 21
Contacted catalyst a few months ago about an issue and they answered my questions and provided guidance. Some reviews say they don't get a live person but guess I was lucky to have been able to talk to a person. Since then I've contacted them 2 more times via email regarding some documents and forms and both times got replies back from Fariz, who did a great job.


David Bissky
22:23 22 Jul 21
I just inherited my property. So without Catalyst condo, this would've been a mess. Thanks to this wonderful team, I feel at ease knowing that they are by my side.

Adriene McCormick
15:07 12 Jul 21
They are very transparent and communicable. Working with them eases my work. I think having them is an advantage. Highly recommended.

BOUZID KERDOUN
14:41 23 Jun 21
I can see based on their work that they are working with passion. They don't settle on mediocrity but they make sure to do the best that they can. I'm grateful for having them.

Marcus Lee
15:51 21 Jun 21

Muhammad Farooq
17:07 04 Jun 21
Competent, equipped, and professional team. I never regret hiring them since day 1.

Joyce Milby
14:35 28 May 21
Catalyst condo mgt. helped us through out tough times. I was honestly on the edge of selling my property until I found out about this company. They helped me and the building improved a lot. Hopefully they're around for years to come!

Aimee Guilnor
11:58 23 May 21
Catalyst Condo continues to do well using modern techniques. Traditional is good but their system works really well.

It is a pleasure working with Catalyst Condo management. They are doing amazing managing my property. So thankful that this company exists.

Dominique Benneto
15:40 06 May 21
Fariz was very helpful with our request and he worked very hard to give us a response on our request. We appreciate his diligence and responsiveness on the matter.However, I am not very impressed with Catalyst's business model. It is very difficult to actually find a live person to talk to with simple questions and their ticketing system is awfully confusing. The industry standards they are challenging in this industry is good customer service...and removing the personal touch out of condo management.I am a property owner of multiple units across the city so I have had experience with various condo management companies. I currently rank Catalyst at the bottom of the ones I'm working with. Perhaps I might change my mind once I get in touch with a real live person but in the meantime, it sometimes feels like I'm working with chatbots. I hope that's not where this industry is headed!!

Catalyst Condo's Industry Blog
Proudly Committed to Our Partners