Catalyst Condo Management
Where Standards are Meant to be ChallengedWhen you want real service, not lip service, Catalyst Condo Management is ready to listen, act, and raise your standards!
Request a Proposal
Peace of Mind Condominium Management in Calgary
Who in the world wants their home to be stressful? No one we know, that's for sure!
That's why we believe that transparency and open communication are crucial for creating proactive properties where people love to live. When this happens, responsive conversations offer greater opportunities for impactful and cost-effective condo property management solutions. Even more important? It offers the opportunity for happier condo communities that are run by impactful condo boards!
For Calgary and Edmonton condo boards and corporations looking to turn their condo building into a community where everyone benefits from greater peace of mind, improved communication, and streamlined processes, Catalyst condo management Edmonton and Calgary is ready to act on your behalf!
Condo Management Services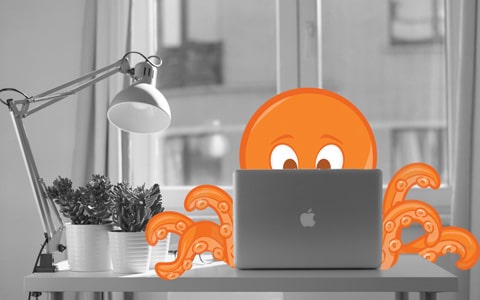 Our goal is to break the mould on condominium management services by designing solutions that exceed your expectations through transparent communication, industry expert access, and improved cost controls.
Discover Our Services
Condo Doc Review Services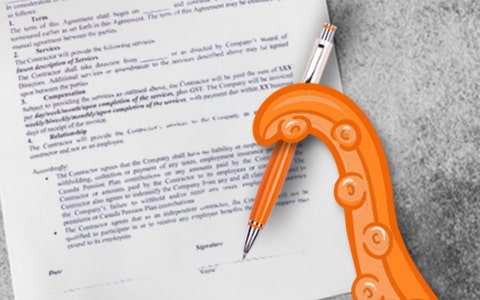 Condo document reviews never seemed so streamlined and easy to access as they do with Catalyst. Experience confidence with accurate documents provided on time and with anywhere access.
Review Our Process
Condo Management Services Across Alberta

Calgary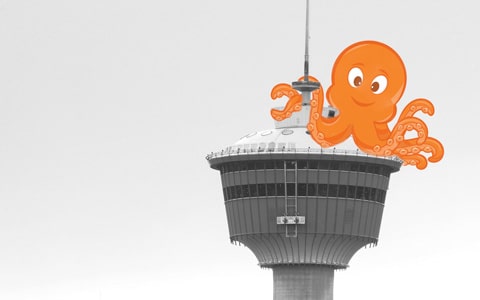 For Calgary condominium boards who are ready to raise the standards of their condo management solution!
Discover More
Edmonton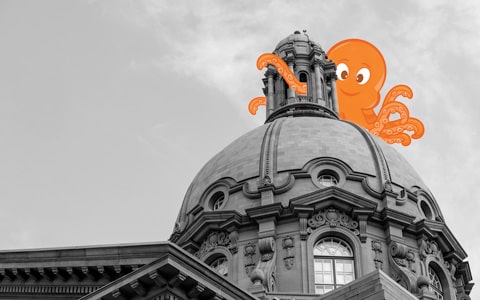 For Edmonton properties that are ready for transparency with their property management for great condo communities!
Discover More
What Makes Catalyst Unique?
Innovation
Experience unique condominium industry innovations through online platforms, building intelligence, and live communication to create one-of-a-kind property management solutions.
Service
Connecting you with the right individual through a non-traditional condo industry business model, providing higher standards in supporting your condo community.
Experience
Bringing together a team of condo experts ensures we provide key provincial and national industry insights focused on developing the most cost-effective solutions for your property.
People
Work with a team of dedicated experts, committed to providing transparent and responsive communication whenever you need us most.
Ready to experience peace of mind, transparency, and enjoyable condo management services, whether in Edmonton or Calgary? Then you're ready for a free proposal from Catalyst.
Don't Take Our Word For It!
We're only as good as our clients say we are. A few think we're pretty awesome!
I had pleasant experience with Catalyst Service. I spoke with Ali regarding my pet application and I was very worried that it won't get approved in time for my adoption since usually you don't get a lot of time to get the approval done before you meet and adopt the pet (~2/3 days). But Ali was very understanding and promised that he will try his best to get the approval. He truly worked his magic and my application was approved in a day!!Thank you so much Ali ! And keep doing the great job! Know that people appreciate it !

devshree gavande
20:20 03 Dec 21

adeniji olumide
17:10 02 Dec 21
Excellent customer service! Ali Shakil was prompt and reliable. He is the perfect fit for the job. Catalyst Condo Mngt works really well for me, very satisfied with their service.

Raquel Gamara
19:48 26 Nov 21
Quick and easy experience getting condo docs from them. Very friendly!

Kim Hirtle
23:34 25 Nov 21
Ali, Dustin, and Fariz are great. Great response time and always super helpful and prompt. They've all helped me out on separate occasions and I've only had the best responses and experience. Great work guys keep it up.

Samantha Reyes
16:57 17 Nov 21
They are great to deal with. I spoke with Ali Shakil a few times and every time we chatted, he was professional and understanding. He was very responsive and resolved our problem in a timely manner. Highly recommend.


Chris Terry
01:36 10 Nov 21
I am really happy with how Ali Shakil deals with costumers.

Personally not a fan of how our units have made up their own board and how they are voting each other in and out like its some sort of throne but a shout out to Fariz Ali for providing a great experience! He took the time to read over the by laws and helped me sort many things out on my end! I hope you do great things in the future Fariz!

Duyen Ly Pham
18:44 08 Nov 21
Fariz was extremely helpful and courteous!

Jana and Ted Hart
17:29 27 Oct 21

Michelle Fisher
16:15 19 Oct 21
Excellent service. My contact was Fariz Ali and his service was excellent. Fariz contacted the Condo Board and he got back to me as soon as he received the information from the Board.

Branislav Kragulj
20:19 06 Oct 21
A little hard to get a hold of the company but once I did get a hold of Ali, he was absolutely amazing. He emailed me missing condo documents before I even got off the phone.

Arshad Rashed
19:09 29 Sep 21
Fasih Khan was very helpful when I couldn't reach anyone. It wasn't part of his job but he went over and above to help me.

Kathy Anderson
21:47 27 Sep 21
I recently had a great experience working with Danyal Fayaz. There was a heating issue in a unit and he was quick to contact the maintenance company to handle the issue asap. He stayed in communication with me from start to finish. Thanks again Danyal!

Shilpa Dattani
23:15 23 Sep 21

Terry Rose
18:22 21 Sep 21
Fariz Ali was super expedient in getting my concerns addressed and board approval passed.

John Robert Stuart
23:26 16 Sep 21
In this age it is almost impossible to get to speak to someone, especially a condo management company. My call was returned in a very timely mannner, Ali who looked after me, was very pleasant, knowledgeable, helpful and provided me with the documents I required promptly.Being a realtor for over 40 years this is by far the best service I have ever received from a condo management company. All I truly say is WOW!!!

Flo Volcko
21:19 10 Sep 21
Fasih went above and beyond to help me get my AC request approved with my condo board. It was seamless and way quicker than I thought.Thanks fasih and all the best

Ferass Kaddoura
20:28 09 Sep 21
I had a condo property listing in a complex that was managed by Catalyst Condo and we had an offer that needed Condo Documents right away. Ali at Catalyst Condo was able to help me get those urgent documents right away! Very great service and response time. Thank you so much for your help!!

Jerry Thai
22:00 08 Sep 21
Awesome job. Shoutout to Fariz Ali. Thanks

Nova Arevalo
06:16 07 Sep 21
They have been amazing partner of our company. The board really liked their service, we are looking forward to working with them for more years.

Therene Smith
17:51 31 Aug 21
"Ali Shakil was excellent! He made the effort to call and confirm the details of the request. He explained what he was able to do and then followed up immediately. I have to say that hiring Ali has improved the customer support which was sadly lacking from Catalyst. I am pleased with the improvement Ali has provided to Catalyst and now have confidence in working with Catalyst for future condo management for Noble and Maple, as I own multiple properties. Thanks for posting the contact signage in the lobby which has made a world of difference. Thank-you Ali for your efficient and respectful communication." - Dev

Really appreciate the prompt responses to help the condo suite be adequately maintained. Professional, great communicators too!

Logan Haas
16:35 28 Aug 21
As a realtor, listing a place under management of Catalyst Condo received their prompt help and professional advice. Ali was nice and patient to help me got two different "For Sale" signs on the property after he patiently listened to my request on phone. He double checked the condo policy, confirmed with me so I could put all signs just on time.Truly a nice pleasant experience with him. Thanks and keep the good work.

Cathy The REALTOR
05:56 27 Aug 21
What I like about catalyst condo is that a team of professionals is handling my property. I'm so thankful that they are here to help all throughout.

Carey Espino
20:52 25 Aug 21
I have been working with Catalyst Condo management for around 2 years now and I just want to point out that they do their absolute best for my building and the tenants!

Loniel Jackson
18:28 25 Aug 21
Partnering with Catalyst Condo Mgt. has been a blessing. They helped me get through hard times. Their effort is very much appreciated..

Willard Kenney
21:18 24 Aug 21
Working with them changed my mindset with business. As I am owning a residential business they taught me that I shouldn't just focus on the profit and expenses. I learned that I should also prioritize my tenants. This was very insightful, thank you...

CARTER GUERRIERO
19:14 24 Aug 21
Dealing with Ali has been the most pleasant experience I have had with Catalyst Condos; his replies were timely, and he was consistently keeping me updated on the various requests I had going. Thank you Ali!

Yvette Hoyeck
20:45 23 Aug 21
Adding them to our team really made a difference. Since we hired them, we never got off schedule ever again. They are efficient and professional.

Had a problem and was quickly dealt with by dan. Superb service

Ryan Leung
20:08 19 Aug 21
Excellent customer service. I needed a copy of our Certificate of Building Insurance and I got it right away. Ali Shakil is such a gem. He stayed on the phone while he sends me the email and made sure that I got the file right away. Keep up the good works!

Having them resolved all of my tenant's problems, very happy to be working with Catalyst Condo. They are reliable when it comes to managing. I mean, they were built for that reason but they exceeded my expectations. Thank you so much!!!

Garrett BEASLEY
12:32 19 Aug 21
Ali A. Shakil was very help full with my request. Thank you Ali

Mahmoud Safary
10:17 19 Aug 21
I recently had the pleasure of working with Fariz Ali at Catalyst and I can't express how incredibly professional he was. He was quick to respond and never missed a single question that I asked in regards to the issue I was having. He paid attention to detail and always made sure to keep me informed with updated information. I would highly recommend Mr. Ali to anyone.

Nathan Malleck
05:14 19 Aug 21
One of the better property management companies out there!

Kyle Gillespie
23:01 18 Aug 21
My recent experience with Catalyst Property Management was excellent. Fariz Ali did a great job of expediting my paperwork for my new townhouse. He even went out of his way to ensure all the check points and my pet application was filled out and forward to the right people. Moving in is enough work and stress on it's own so having someone to take care of these details was greatly appreciated. I would not hesitate to recommend Catalyst and Fariz to anyone in the future.

Michael Lambert
00:54 18 Aug 21
Spoke with one of your employees and all I can say is he was a great help!!! Not only did Noah help fix my pest issue he even called and followed up with me later in the day. 10/10 great company!

William Pitt
02:24 17 Aug 21
Catalyst has been a breeze to work with! I truly appreciate your promptness and professionalism! As a Real Estate Agent you made this a very STRESS FREE process for me to get the approval for my clients! Thank you to Fariz and Team! Keep up the great work!!

Valerie Richards
17:30 16 Aug 21
I got my property as an inheritance and there were many things that needed to be fixed. I was under a lot of stress and finally decided to hire Catalyst Condo Management. With their help, I felt like a thorn got removed out of my throat. I could see a lot of improvements. Hope our partnership lasts.


Every time I request for documents, they had it out very fast. I like that we have good connections and communications.

McMeans JASON
14:13 27 Aug 21
A little hard to get a hold off for intercom updates, however once Ali and I were in contact, he made sure he followed up until I was satisfied with the resolution. Thanks Ali S.

Thanks for the update with my issue. I appreciate it.

A. Stevens
14:25 30 Aug 21
Catalyst Condo's Industry Blog
Proudly Committed to Our Partners