Virtual Condo Support Services Made Easy
Empowering Condo Boards to Self-Manage their Property with a Little Help
Request a Quote
Get the Support Needed to Make a Change to Self-Management
Are you looking for a new cost-saving solution?
We got you! No, really, we want you to finally put those hands up the next time Fatman Scoop asks if you got a hundred-dollar bill, get your hands up! That's an early 2000s song reference for those unfamiliar.
With all that has changed in 2020, extra money in the bank is what condo properties need right now. That's why we've come up with a unique solution to provide that little bit of help necessary to take your condo management in-house for self-management.
While it sounds like a daunting task to self-manage your property, it's not so bad when you have the support of a coach cheering your Condo Board on. As your coach, we'll hook you up with the right technology, systems, onboarding, and training needed to be successful. We'll even handle one of the most challenging tasks – condo accounting and financial management!
While we won't be acting as your condo management company, our unique services will help you shave off costs while making a strategic change. What you can expect working with us:
Transparent Communication
What you see is what we see. Transparent and honest communications are at the core of our philosophy. We're always a phone call away to support you. We mean it!
Technology Advantage
We've got easy to use apps and software that you'll need for self-management so that you can skip the painful trial and error process of figuring out what tools to use on your own.
Condo Accounting Experts
Gain peace of mind knowing that our specialized condo accountants will make sure that your corporation is compliant with the specific requirements for condo accounting.
Supportive Partnership
Find comfort in a supportive partnership that is genuinely focused with your needs in mind. Think of us as your framework to manage your property with ease.
Virtual Condo Support Solutions
Transparency
We've mentioned transparency once above, and we're mentioning it once again! That's how much we value transparency in our client relationships. You can bet we've got nothing to hide and will be fully invested in building an honest relationship with you.

Process Management
Are you tired of scope creep, change orders, and inefficient workflows bogging down your operations? We have the systems, quality assurance tools, and templates designed for you to streamline your condo property workflows and processes better.

Accounting
Our specially trained condo accounting team will take care of your monthly bookkeeping, financial statement preparation, accounts receivables, accounts payables, and budgeting so that you can relax knowing that your books are in order and good hands.

Financial Management
Maximize the value of your corporation through a more accurate picture of your current, future, and past financial position. We'll work with you to provide better solutions around financial planning, controlling, organizing, directing, and decision making.

Vendor Management
Managing vendors is time-consuming, and time is valuable! Find relief knowing that our team will pay your bills on time. Gain greater control with an easily accessible way to view and manage your payments through our system.

Annual General Meeting
Streamline your AGM preparation with access to document templates for issuing fines or violations, meeting minutes, AGM structure, and request for proposals. We'll also work closely with your treasurer to prepare the treasurer's report for the AGM.
Ready to discover a new sense of cost-saving freedom with condo support services?
Proudly Committed to Our Partners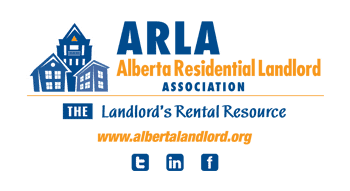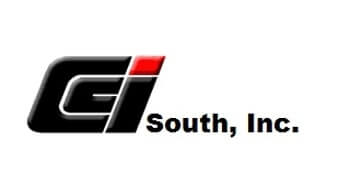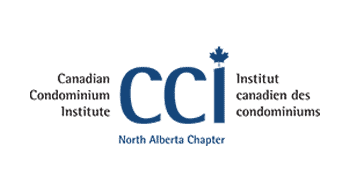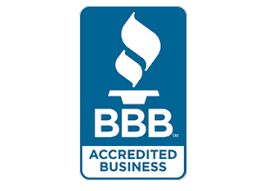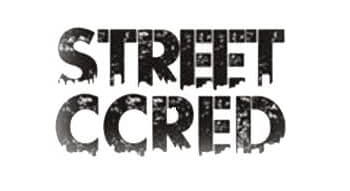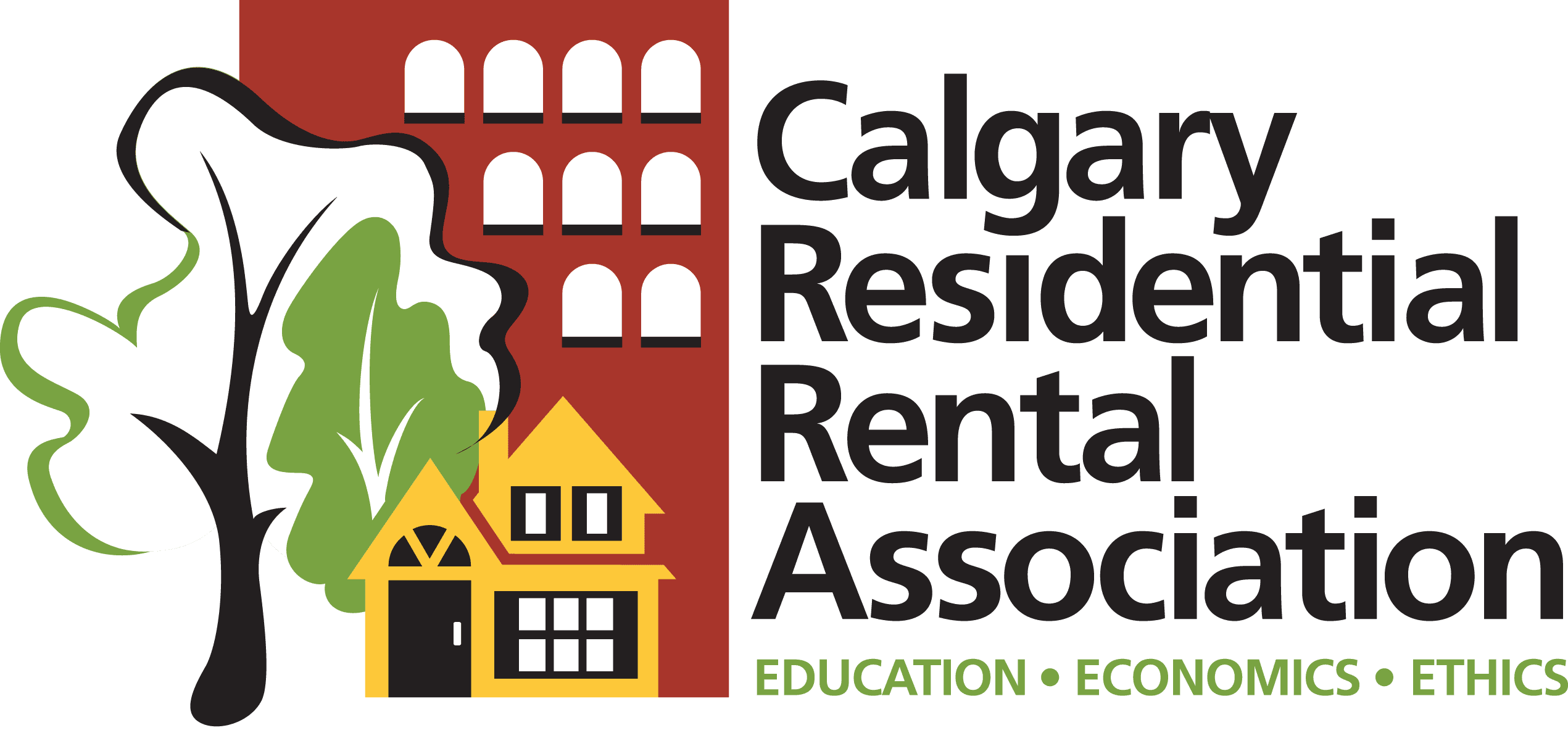 Fariz Ali was super expedient in getting my concerns addressed and board approval passed.

John Robert Stuart
23:26 16 Sep 21
Ali and Angie from Catalyst Condos have always been a true pleasure to work with and go above and beyond to facilitate smooth transactions for our mutual clients. We appreciate them a great deal!

Dorlisa Miller
18:16 14 Sep 21
In this age it is almost impossible to get to speak to someone, especially a condo management company. My call was returned in a very timely mannner, Ali who looked after me, was very pleasant, knowledgeable, helpful and provided me with the documents I required promptly.Being a realtor for over 40 years this is by far the best service I have ever received from a condo management company. All I truly say is WOW!!!

Flo Volcko
21:19 10 Sep 21
Fasih went above and beyond to help me get my AC request approved with my condo board. It was seamless and way quicker than I thought.Thanks fasih and all the best

Ferass Kaddoura
20:28 09 Sep 21
I had a condo property listing in a complex that was managed by Catalyst Condo and we had an offer that needed Condo Documents right away. Ali at Catalyst Condo was able to help me get those urgent documents right away! Very great service and response time. Thank you so much for your help!!

Jerry Thai
22:00 08 Sep 21
Awesome job. Shoutout to Fariz Ali. Thanks

Nova Arevalo
06:16 07 Sep 21
They have been amazing partner of our company. The board really liked their service, we are looking forward to working with them for more years.

Therene Smith
17:51 31 Aug 21
"Ali Shakil was excellent! He made the effort to call and confirm the details of the request. He explained what he was able to do and then followed up immediately. I have to say that hiring Ali has improved the customer support which was sadly lacking from Catalyst. I am pleased with the improvement Ali has provided to Catalyst and now have confidence in working with Catalyst for future condo management for Noble and Maple, as I own multiple properties. Thanks for posting the contact signage in the lobby which has made a world of difference. Thank-you Ali for your efficient and respectful communication." - Dev

Really appreciate the prompt responses to help the condo suite be adequately maintained. Professional, great communicators too!

Logan Haas
16:35 28 Aug 21
As a realtor, listing a place under management of Catalyst Condo received their prompt help and professional advice. Ali was nice and patient to help me got two different "For Sale" signs on the property after he patiently listened to my request on phone. He double checked the condo policy, confirmed with me so I could put all signs just on time.Truly a nice pleasant experience with him. Thanks and keep the good work.

Cathy The REALTOR
05:56 27 Aug 21
What I like about catalyst condo is that a team of professionals is handling my property. I'm so thankful that they are here to help all throughout.

Carey Espino
20:52 25 Aug 21
I have been working with Catalyst Condo management for around 2 years now and I just want to point out that they do their absolute best for my building and the tenants!

Loniel Jackson
18:28 25 Aug 21
Partnering with Catalyst Condo Mgt. has been a blessing. They helped me get through hard times. Their effort is very much appreciated..

Willard Kenney
21:18 24 Aug 21
Working with them changed my mindset with business. As I am owning a residential business they taught me that I shouldn't just focus on the profit and expenses. I learned that I should also prioritize my tenants. This was very insightful, thank you...

CARTER GUERRIERO
19:14 24 Aug 21
Dealing with Ali has been the most pleasant experience I have had with Catalyst Condos; his replies were timely, and he was consistently keeping me updated on the various requests I had going. Thank you Ali!

Yvette Hoyeck
20:45 23 Aug 21
Adding them to our team really made a difference. Since we hired them, we never got off schedule ever again. They are efficient and professional.

Had a problem and was quickly dealt with by dan. Superb service

Ryan Leung
20:08 19 Aug 21
Excellent customer service. I needed a copy of our Certificate of Building Insurance and I got it right away. Ali Shakil is such a gem. He stayed on the phone while he sends me the email and made sure that I got the file right away. Keep up the good works!

Having them resolved all of my tenant's problems, very happy to be working with Catalyst Condo. They are reliable when it comes to managing. I mean, they were built for that reason but they exceeded my expectations. Thank you so much!!!

Garrett BEASLEY
12:32 19 Aug 21
Ali A. Shakil was very help full with my request. Thank you Ali

Mahmoud Safary
10:17 19 Aug 21
I recently had the pleasure of working with Fariz Ali at Catalyst and I can't express how incredibly professional he was. He was quick to respond and never missed a single question that I asked in regards to the issue I was having. He paid attention to detail and always made sure to keep me informed with updated information. I would highly recommend Mr. Ali to anyone.

Nathan Malleck
05:14 19 Aug 21
One of the better property management companies out there!

Kyle Gillespie
23:01 18 Aug 21
My recent experience with Catalyst Property Management was excellent. Fariz Ali did a great job of expediting my paperwork for my new townhouse. He even went out of his way to ensure all the check points and my pet application was filled out and forward to the right people. Moving in is enough work and stress on it's own so having someone to take care of these details was greatly appreciated. I would not hesitate to recommend Catalyst and Fariz to anyone in the future.

Michael Lambert
00:54 18 Aug 21
Spoke with one of your employees and all I can say is he was a great help!!! Not only did Noah help fix my pest issue he even called and followed up with me later in the day. 10/10 great company!

William Pitt
02:24 17 Aug 21
Catalyst has been a breeze to work with! I truly appreciate your promptness and professionalism! As a Real Estate Agent you made this a very STRESS FREE process for me to get the approval for my clients! Thank you to Fariz and Team! Keep up the great work!!

Valerie Richards
17:30 16 Aug 21
I got my property as an inheritance and there were many things that needed to be fixed. I was under a lot of stress and finally decided to hire Catalyst Condo Management. With their help, I felt like a thorn got removed out of my throat. I could see a lot of improvements. Hope our partnership lasts.


Our condo is a family-owned and has been managed by my parents. But since I inherited this property I didn't know how to properly manage it. Good thing catalyst condo is here, they helped me maintain my parent's legacy. Strongly recommended!

Griswold Sydney
12:00 11 Aug 21
Appreciate the excellent facilitation and service in getting my reno started on unit 92 by Fariz Ali......

Peter Hauenstein
18:33 10 Aug 21
Having them in the backbone of our company is amazing. They helped the company improve, the board is also very happy with the decision.

Lyndon Ogg
08:30 10 Aug 21
It was great working with Fasih to communicate my needs with the condo board of our new home. He is professional and responds back fast.

Garden Distractions
17:17 07 Aug 21
Fasih was very quick and professional when processing my application.

Municutu "Municutu"
00:29 07 Aug 21
We dealt with Ali when submitting our documents and registering through email. He returned all my calls so far and seemed professional, will update my review if something comes up. Had some interaction with Betty as well and it was all good. I can't tell about review regarding condo managing yet as we just got the condo this month and I would like to join the board or attend a condo meeting and be active.

ALDRIN MOLINO
00:40 06 Aug 21
Had to call the management company a few times and every time I called and left a Vm, Ali would always get back to me within the hour if not sooner. He was always helpful with the information he had or was able to guide me in the right direction if he did not know what I was looking for.Thank you for that!!!!!

Carlene Timmers
23:51 02 Aug 21

Mithun Raj
19:35 01 Aug 21
I send it my information for updates and Fariz Ali responded for me very quick and clearly.Thank you Fariz.

Cade Regan
23:31 30 Jul 21
Always very efficient. Thank you!

Been working with catalyst condo for a year and a half. They work with consistency, their service has been the same since we hired them.

AU Willson
13:50 30 Jul 21
Thank you very much Fasik. You did good job

Sabrina Wong
17:57 29 Jul 21
Fariz is the person I have dealt with this week. He is the best person that I have ever had a response from the entire time our condos have hired Catalyst. Responsive, professional, and reassuring that any issues that we might come across are considered valuable. Great job Fariz!

Pinkie Zebra
15:22 28 Jul 21

Gerald lagace
23:20 26 Jul 21
Ali was very helpful, polite and accurate in providing phone service to my request

Alex Smirnov
19:10 26 Jul 21
Had a nice experience with one of their support specialist Fariz Aliwho was responsive to emails in due time and also professional, willing to answer your questions.

Reginaldo Emele
16:24 26 Jul 21
Catalyst condo mgt. offers professionalism, transparency, and excellence. High-end management agency, highly recommended.

Jean RAGIN
15:17 26 Jul 21
Thank you so much!! Without you guys, my condo would've been a wreck. Words can't explain my gratitude to all of you.

cathy spoon
14:36 21 Jul 21
Catalyst Condo successfully activated my account today. Thanks Fariz Ali!

I have had very positive response and feedback since Catalyst have taken over the management of the condo. Both Ali and Graham conducted the AGM in a very professional manner and have been great at following up with any outstanding issues.

Thank you for your assistance and quick response. In real estate time is of the essence and prompt turn around is greatly appreciated.

MFT Professional Corporation
19:24 12 Jul 21
My experiences with Catalyst have been great. Some team members who stand out are, Angie and Fariz. They are helpful and have sent me documents, bylaws, and forms promptly; even following up with past requests. They've always responded to my emails quickly.When I asked someone to come check out a potential water leak, they had someone come there as soon as they could. They've increased security on the premises as well.The only thing I could request is if they went back to putting bulletins up by the parkade doors so people knew when cleaning would be done. They did email a notice, however, some missed that and ended up having some scratches on their car from the garage cleaning. Overall, I've had excellent interactions with members from the Catalyst team.

Very appreciative of Ali helping our building get an urgent problem looked after , personally on a holiday weekend when Catalyst was closed. He went beyond the emergency repair line to help us get our issues resolved.

Kasey Popadynetz
23:00 03 Jul 21
I would like to say thank-you to Fariz Ali for the efficient assistance with my pet application form. Much appreciated!

Ali Shakil helped me out right away when I'm an emergency. Thank you!

Edlira Belishaku
21:18 02 Jul 21
Ali was really helpful and provided fast and efficient Services. Well Done Ali

zafar sharif
14:51 29 Jun 21
Danyal was very response and effective in helping resolving issues. Highly recommend this company.

Farzana Remtulla
15:46 25 Jun 21
Their response are very efficient and professional. I will give the score of 1000% to their GREAT services! Two thumbs up!!!

Suk Fan Tong
22:22 18 Jun 21
I have had the pleasure of dealing with Catalyst Condo over the past number of years and the experience has always been nothing less than positive. The assistance is consistently timely, helpful and friendly. I am extremely pleased with the service and would recommend any condo to make use of Catalyst!

Murray Rodych
16:03 18 Jun 21
Partnering with Catalyst Condo is remarkable. They do not only make my condo well-maintained but they also make sure that our business relationship is getting stronger. They deliver their job so well. So thankful to these guys!

Monah Kermit
14:39 13 Jun 21
Its easy to complain. Our building lacked good care for 20 years - so grateful for the Orange Team! Most difficult, unforgiving job in the world. If you enjoy complaining maybe take care of your own place! :)

I've been dealing with tracking down documentation in a panicked frenzy (my own fault) for this past week as I'm selling my unit and was woefully underprepared with the level of documentation that was needed for the sale (again, my fault).I've called and emailed Catalyst multiple times throughout this effort either because more needs pop up, or to request that something be looked into quicker than their normal turnaround time. There were a few occasions where I've had to follow up once or twice, however the Catalyst team, to me, shines brighter than those couple instances.Every time I've made contact with a team member, they were nothing but awesome to me. So far, I've talked to (for varying needs): Ali, Angie, Shak, and Dustin. Without exception, all of these folks were diligent in their work, responded quickly, and sought to get me what I needed.For context, I'm selling my unit and I've been needing documents that weren't directly available on the portal (because they're being finalized or because they're generally not something the average owner needs), I've needed a consult on a roofing question, and I've needed a repair to the unit's heating.When I call the support line, the person that usually answers the phone has been Ali, and he's an absolute rock star. He's followed up internally on my behalf, directed me to the exact right folks I needed to get in touch with, and has always kept his promises when he said he'd call me back.Angie has been helping me with financial documentation and she absolutely kills it every time. I've been requesting budgets and such as required by the new condo sale regulations and she has, at MOST, taken a day to respond. More often than not, she has given me same-day responses.Dustin took my heating issue seriously right off the bat and dispatched the repair people next-day to my unit, who promptly arrived and did the repair.Shak was the person who handled my roofing question. He was not only knowledgeable and able to answer my questions immediately, but he was a super friendly person to boot.I understand that different people have different circumstances and experiences. The above was mine.I'm personally extremely happy with Catalyst, and while I'm still waiting to hear back on a couple tickets (hopefully soon!), at this point I have complete faith that they've been seen and are being worked on.

Behfar Lotfizadeh
18:52 02 Jun 21
We always receive wonderful and timely reaction services and support from the Catalyst amazing support. Team particularly from a) Dustin Gutsche and, b) Angie Norman thank you so much Catalyst support team.

We are a vendor for Catalyst Condo Management, and I can say that working with Dustin and this team has been nothing but seamless and they hold everything to the highest standard! We are proud to work with them.

Brandon Johnson
17:51 09 May 21
Catalyst Condo Mgmt is where it's at! We had a leak from our main water shutoff since we moved in ~7 years ago and the previous condo mgmt company couldn't even figure out how to shut the water off to our unit, they had me going door to door inquiring if I could look in the owner's units for the shutoff, that's atrocious!Catalyst not only coordinated the shutoff with other units so the work could be done but they also coordinated a plumber to do the work; not only to shut off the water but to repair our valve. They chose a very well known company with reasonable rates and it was professionalism end to end. The bill back process for the work was all electronic and couldn't have been simpler.

Michael Chudy
23:00 02 May 21
Every time I request for documents, they had it out very fast. I like that we have good connections and communications.

McMeans JASON
14:13 27 Aug 21
They respond on time and our communication was the key to this successful business. Also, my tenants are happy with me hiring them.

I recently have to replace my living room and kitchen floor due to water damage from the dish washer. My own insurance will cover it, but I just need to get documents and approval from the condo management and condo board. It took about 3 months to get the final approval. During the process, I encountered 3 people in 3 departments. 2 of them replied my requests promptly and explained the details, very helpful. Only one person I really need to closely follow up and push a little. But overall, things got done. The whole experience taught me that condo life is different from owning a single house property. Everything should go through the board. So I have to be patient and follow their instruction. I would suggest them to post a guideline in the community website, to explain step by step on how to get insurance claim, so I won't be frustrated at the beginning.

The rates are reasonable. Staff is professional and personable. They take time to understand and tend to the owner's needs.

CURTIS HOUGHTON
14:12 06 Aug 21
I don't think that Catalyst Condo Management works for me, I like to think that I work with them. They are very reliable and trustworthy.

Marlin Bieker
15:06 05 Aug 21
Ali was very helpful. He understood that I was frustrated and helped me. He gave me a time frame and got back to me when he said he would. He was empathetic about my issue.

Pina Gentile
01:55 04 Aug 21
Thanks to Dustin and Ali, the move booking and new condo booking went very smooth.

Rafik Gobran
08:05 31 Jul 21
Contacted catalyst a few months ago about an issue and they answered my questions and provided guidance. Some reviews say they don't get a live person but guess I was lucky to have been able to talk to a person. Since then I've contacted them 2 more times via email regarding some documents and forms and both times got replies back from Fariz, who did a great job.


David Bissky
22:23 22 Jul 21
I just inherited my property. So without Catalyst condo, this would've been a mess. Thanks to this wonderful team, I feel at ease knowing that they are by my side.

Adriene McCormick
15:07 12 Jul 21
They are very transparent and communicable. Working with them eases my work. I think having them is an advantage. Highly recommended.

BOUZID KERDOUN
14:41 23 Jun 21
I can see based on their work that they are working with passion. They don't settle on mediocrity but they make sure to do the best that they can. I'm grateful for having them.

Marcus Lee
15:51 21 Jun 21

Muhammad Farooq
17:07 04 Jun 21
Competent, equipped, and professional team. I never regret hiring them since day 1.

Joyce Milby
14:35 28 May 21
Catalyst condo mgt. helped us through out tough times. I was honestly on the edge of selling my property until I found out about this company. They helped me and the building improved a lot. Hopefully they're around for years to come!

Aimee Guilnor
11:58 23 May 21
Catalyst Condo continues to do well using modern techniques. Traditional is good but their system works really well.

It is a pleasure working with Catalyst Condo management. They are doing amazing managing my property. So thankful that this company exists.

Dominique Benneto
15:40 06 May 21
Thanks for the update with my issue. I appreciate it.

A. Stevens
14:25 30 Aug 21

Fariz was very helpful with our request and he worked very hard to give us a response on our request. We appreciate his diligence and responsiveness on the matter.However, I am not very impressed with Catalyst's business model. It is very difficult to actually find a live person to talk to with simple questions and their ticketing system is awfully confusing. The industry standards they are challenging in this industry is good customer service...and removing the personal touch out of condo management.I am a property owner of multiple units across the city so I have had experience with various condo management companies. I currently rank Catalyst at the bottom of the ones I'm working with. Perhaps I might change my mind once I get in touch with a real live person but in the meantime, it sometimes feels like I'm working with chatbots. I hope that's not where this industry is headed!!